4881 W Panther Creek Drive ~ The Woodlands, TX 77381
Summer Sunday Morning Schedule
Worship at 10:30 am
Sunday School at 9:30 am
WELCOME to
The Woodlands Community Presbyterian Church
.
WCPC believes that faith is all about RELATIONSHIPS!
Our relationship with God in Christ;
Our relationship with one another;
And our relationship with the world beyond our campus.
As we worship, study, get to know one another better through fellowship and service, meeting the needs of others, our relationships are strengthened and God is glorified. We invite you to get to know us better through this website and welcome you to be our guest one Sunday!
At WCPC ALL ARE WELCOME!
We are an inclusive community of faith that believes the barriers that often separate us are overcome by the hospitality and grace extended to us in Christ.
For more information about the PC(USA)
click here.

For more information about the
Presbytery of New Covenant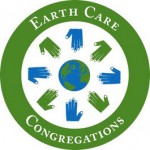 Our faith urges us to strive to protect and heal creation while working to assure justice for all who live in it.
Earth Care Congregations are congregations that have committed to the defense and healing of creation. They demonstrate their care for God's earth in four categories: worship, education, facilities, and outreach. For more information about our Creation Care Team, click here.

Bear one another's burdens, and in this way you will fulfill the law of Christ.

Galatians 6:2
Stephen Ministry is a one-to-one caring ministry, that provides high-quality, confidential, Christ-centered care to people who are hurting.
For more information about Stephen Ministry at WCPC, click here.