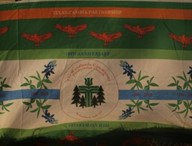 WCPC works closely with three partners in Zambia: Justo Mwale University, the United Church of Zambia Siavonga Main Congregation, and Chasefu Theological College.
Since 2002, as part of our support of Justo Mwale University, we have provided a scholarship each year for a deserving seminary student. We have supported Rev. Chizason Chunda (2003-2006), Rev. Lazarus Chilenje (2007-2010), Rev. Lovemore Nyirenda (2011-2013), Rev. Tommy Banda (2014-2017), Rev. Naomi Daka (2018-2021) and are now supporting Rev. Fairness Shawa.
For more information, click here for Justo Mwale University or click here for Chasefu Theological College.
WCPC supports its Zambian Partners through the Benevolence budget. Watch future WCPC publications and the MOT Bulletin Board for volunteer opportunities.