Serving Within – Ministering to One Another
One of the best ways to get connected is to participate in the life and ministry of WCPC. Below are a number of our ministries providing for our church family here at WCPC. Check with the appropriate contact person for more information or to get involved.
Baby Ministry Team
Help acknowledge and welcome the birth of new babies to our church family. This team joyfully celebrates and offers support to the family on behalf of the congregation at this exciting time in their lives.
To serve on this team, contact Donna Frederick the lead for this Diaconate ministry team.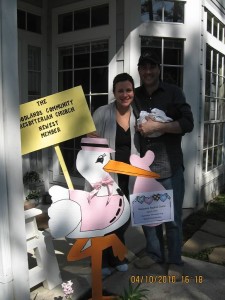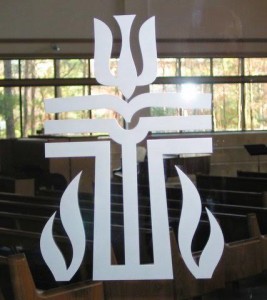 Bereavement Ministry Team
When there is a death, this team prepares the church for the memorial service, with the assistance of our custodian, and hosts a reception, if desired by the family. This team functions with two subgroups working cooperatively with one another. One group handles the memorial service and set up for the reception and a second group coordinates the refreshments. Members of this team assist when available.
To volunteer, please contact
Tricia MacDonald
, the lead for this Ministry Team, or Jeanne Bonnette, the Diaconate Liaison.
Building and Grounds Team
This team, led by the Session, is responsible for the church campus, to include all building maintenance and upkeep, as well as the administrative details of running the church office, maintaining the church's insurance and maintenance agreements, etc.
There are
multiple subgroups
, such as the
Mow 'n Blow crew,
who meet weekly on Saturday mornings to cut, trim, and edge our church grounds. And, the
NEW Thinners & Sinners
, meeting 2nd and 4th Fridays monthly at 8:00 am.
To volunteer, please contact Dan Brock.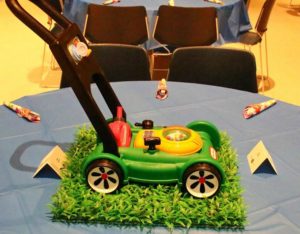 Mow 'n Blow has 5 teams of
4 people each working each six weeks.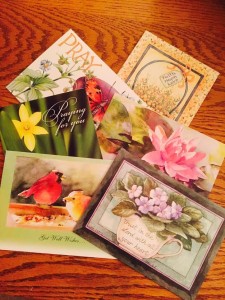 Card Ministry
Assist with sending birthday cards to adult members and occasion cards to those in the congregation in times of illness and grief. Cards, labels and postage are provided. Your personal touch is all that is needed to make this a special ministry to our members.
Sign up for a month by contacting Amy Spears the lead for this Diaconate ministry team.
Christian Enrichment Ministry team for Adults
Volunteer to serve on this committee of the Session to help explore the vast array of exciting adult education programs available. Make suggestions! Share your ideas and creative talents. This team works with the pastoral staff in reviewing and approving studies for adult Sunday school, recruiting adult Sunday school teachers, and coordinating and offering adult education and events for the adult members and friends of WCPC.
Contact our pastors to get involved.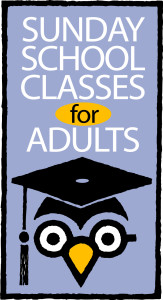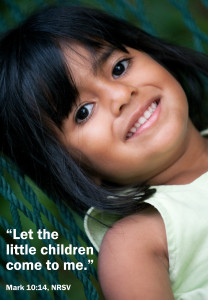 Christian Enrichment Ministry team for Children
Help with planning and scheduling for all children's Sunday school classes and weekly fellowship activities. This committee of the Session also provides acolyte training, prepares for our annual Vacation Bible School, oversees the Boy Scout and Girl Scout affiliations with our church, and provides Jesus Jam. In addition, we often make available worship classes for the children, present Bible stories through Godly Play sessions, and provide social activities periodically for the older elementary and middle school students.
To volunteer, contact Susan Duncan, Director of Children's Ministries, at
sduncan@wcpc-tx.org
or 281-363-2040, Ext. 6 or Jen Conner.
Congregational Life and Care team (Fellowship)
Party planners needed! Do you love planning social events? This committee of the Session could use your talents and skills! Help to plan and coordinate fellowship opportunities for the WCPC congregation. Help to coordinate small group dinner clubs. Help us grow together as a church family!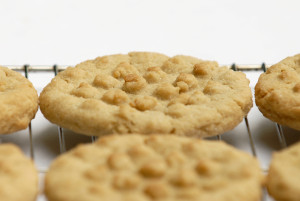 If you enjoy sharing your home-baked cookies, the Cookie Ministry would love to have you join this team! You may sign up to be contacted when cookies are needed for church functions, such as memorial services or for all-church gatherings.
Contact Leila Christoffel the lead for this Diaconate ministry team, to help!
Creation Care team
WCPC is an Earth Care Congregation. Caring for God's world takes a lot of work! Check out the projects underway by this committee of the Session by checking out the
Creation Care Team page on the WCPC website
. If you wish to get involved in keeping our church green, helping to educate our church families and improving our community, this is the committee for you!
The Creation Care Team is responsible for conducting the annual audit of WCPC's earth care actions for recertification as an Earth Care Congregation by PC (USA). In consultation with worship, education, facilities and outreach leaders, the team develops a list of environmentally responsible actions to be undertaken in the next year. Team members may work with the leaders to implement such actions and to develop new initiatives.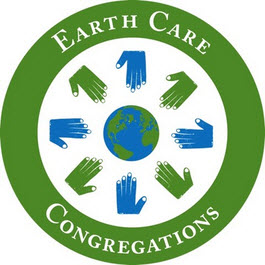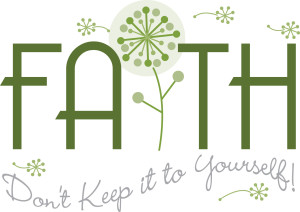 Evangelism Ministry team
What better way to share the joy we find in being part of this faith community? The Evangelism Ministry team works to help our guests and new members feel welcome. Help show hospitality and help them to assimilate into the life and work of this faith community. This committee of the Session also coordinates hospitality and outreach to the community.
Greeters
Share your smile and help everyone to feel welcome at WCPC!
Be a greeter for one of our worship services at the door or staff the Welcome table. It's a great opportunity to share God's love! Flexible scheduling and email reminders. Sign up by going to this link
https://www.signupgenius.com/go/WCPC_Greeters
to sign-up: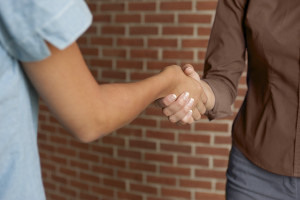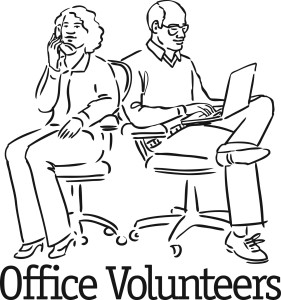 Holy Folders
Meet with others on Friday afternoons to fold and prepare that week's bulletin for Sunday's worship services. Many hands make for lite work!
To join the fun, contact Shirley Barclay, in the church office at 281-363-2040, Ext. 0 or
sbarclay@wcpc-tx.org
Home Outreach Ministry
Join this team to visit those church members who have limited outings from home and are unable to attend church on a regular basis. Staying connected is so important for our members.
Our Home Outreach Members are always contacted prior to visiting. If you can share an hour monthly, bi-monthly, or quarterly, sign up to help with this important ministry by contacting Harry Adams the lead for this diaconate ministry team.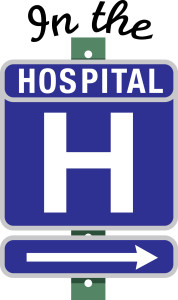 Kitchen Angels & Kitchen Leads
Even a church kitchen needs a spring cleaning! Be an angel and help with the annual cleaning. Also, take on a month to be responsible for inspecting and making sure cleanliness is maintained and things are in proper working order.
It takes a lot of hands to keep everything running properly in the kitchen and during fellowship events.
Here are the appropriate contacts:
Fellowship & Hospitality:
Cinda Hitchcock
Kitchen Angel Lead: Mignon Mabry
Pantry/Kitchen Supplies: Nancy Schlirf
Wednesday Night Dinners:
Cinda Hitchcock & Becky Carlson,
2nd & 4th weeks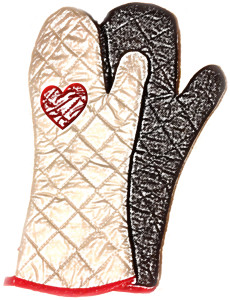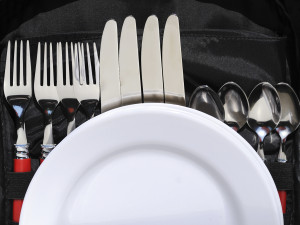 We can all need a helping hand from time-to-time. Love to cook? The Meal Ministry team provides meals prepared by members for members needing assistance. To volunteer to assist with meals, contact Linda Conner the lead for this diaconate ministry team.
Requests for meals should be made through a member's deacon or our pastors.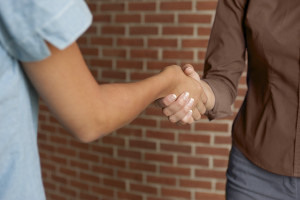 New Member Ministry
Our pastors coordinate quarterly Welcome! classes for those wishing to know more about WCPC and the Presbyterian Church (USA).
This New Member Ministry team works with all of our new members to help them assimilate into the life and work of the church. We have all been new at some time in our lives. It is so much easier when there is a friend to help us connect.
To volunteer, please contact Nancy Hathaway the lead for this diaconate ministry team, or the
church office
.
Prayer Ministries at WCPC
The Prayer Ministry Team of the Diaconate works to strengthen the prayer life of our congregation; coordinating with pastors and church staff the publication of the weekly church prayer list and making contacts as necessary for ongoing updates.
Prayers and Squares meet on the 1st and 3rd Mondays of each month, 2:00-5:00 pm in room 303 of the Hendricks building. If you have an interest in sewing, knitting or crocheting, you are welcome to join this dedicated group making and providing prayer quilts and prayer shawls. For more information, contact Nancy Kiefer.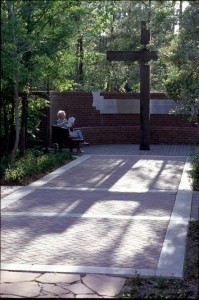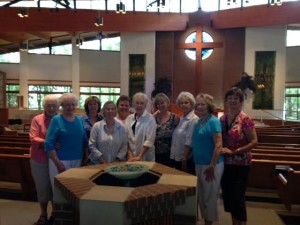 Sanctuary Guild
This group prepares the communion elements, changes the beautiful banners and paraments, has fun excursions and meets on the 1st Monday of the month at 9:30 am in the Church Parlor. They also keep the sanctuary neat and tidy, order flowers, and decorate for Christmas and Easter. That, along with many other "behind the scenes" jobs are done with love, by this special ministry team. This group even has fun excursions.
Everyone is welcome! For more information, contact Sarah Schlacks.
Stephen Ministry
We all go through times in our life when we could benefit from a little extra care and attention. That's what Stephen Ministers are for. Stephen Ministers are individuals who have been trained to provide confidential, one-to-one, Christian care to people who are going through a difficult time. They will listen, care, encourage, pray with and for you, and provide weekly support for you as long as the need persists.
If you would like to find out more about
becoming a Stephen Minister

OR
to
request a Stephen Minister
,please talk with any of our pastors or Stephen Ministry Leaders.

Our ushers hand out worship bulletins, assist with sign-out for hearing devices, help direct and seat worshipers as needed and assist with Communion.
If you are interested in being trained as an usher, please contact the
church office
.
Wednesday Night Dinners
It takes a LOT of hands to feed everyone attending Wednesday afternoon WAM! as well as others with meetings on the church campus on Wednesday evenings.
Love to cook? Want to help with set up or clean up? Can you provide a dessert? Individuals and groups are taking responsibilities for these weekly dinners, but they can use your help!
To be added to the volunteer list or for more information, please sign up.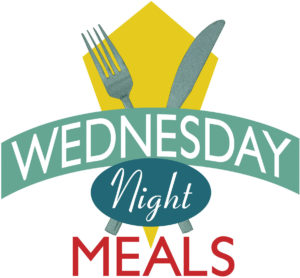 Worship Ministry team
The Worship Ministry team of the Session assists the pastoral and music staff with planning the ongoing worship life of WCPC. Two worship services weekly, combined summer worship service, Ash Wednesday, Holy Week, Easter, Advent, Christmas services, lining up liturgists, and more! A lot of planning and preparation go into worship.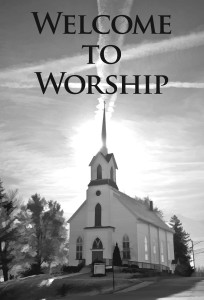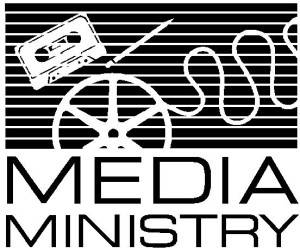 Love working with technology? Assist with the sound and media at our Sunday worship services and at other times, as your schedule permits. Training available!
Youth Ministry (grades 8 – 12)
The Youth Ministry team of the Session offers a full range of activities for WCPC youth. Our youth are involved in Sunday school, Wonderful Wednesday night fellowship and Bible study, participate in fellowship outings, share the love of Christ through numerous mission opportunities, attend conclaves, retreats, summer camps, and more!
To assist with the planning or a particular project, contact
Sally Bowers
.