Kids' Meals prepares pre-packed lunches for distribution to pre-school children in Montgomery County who otherwise wouldn't receive a mid-day meal. Free meals are delivered every weekday, year-round. When school is not in session, Kids Meals includes their school-aged siblings in the deliveries. Families also receive weekly bags of fresh produce and pantry staples (beans, rice, peanut butter, pasta, bread, etc.).
Did you know that roughly 32,000 children in Montgomery County face debilitating hunger and 10,830 of them are under 6 years of age when nutrition is more critical than ever? To learn more about Kids Meals in Montgomery County, click here.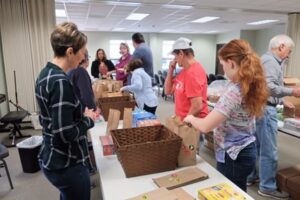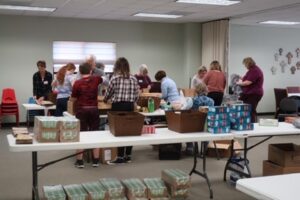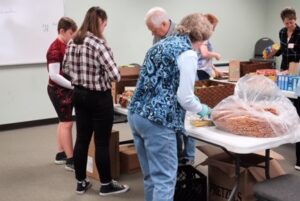 WCPC supports Kids' Meals through the Benevolence budget and by packing "dry" lunches in bags for delivery in Montgomery County by Kids' Meals. Watch future WCPC publications and the MOT Bulletin Board for volunteer opportunities.