Interfaith of The Woodlands
WCPC is a member congregation of Interfaith of The Woodlands. This nonprofit organization, in conjunction with 64 organized religious groups within the community, works to promote 'benevolence and compassion within the community.'
WCPC actively participates in the following Interfaith programs: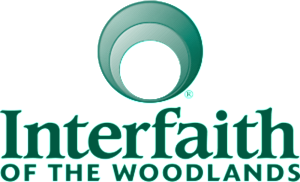 Interfaith Community Clinic
The Clinic provides quality basic medical and dental care, counseling and patient services to qualified, uninsured individuals in need. Want to help provide health care to uninsured people in Montgomery County? You don't need to be a doctor or nurse. Contact Michele Stelter, Mission Outreach Facilitator at
mstelter@wcpc-tx.org
or 281-363-2040, Ext. 7 to get connected.
If you shop at Randall's grocery store, another way to support the Interfaith Community Clinic is to pick up a Randall's Remarkable Card Good Neighbor application form in the church office. Enter your Remarkable Card number, phone number and sign the form. WCPC takes care of the rest! All card proceeds benefit the Interfaith Community Clinic. Your application is good indefinitely.
Interfaith Food Pantry
Everyone is encouraged to bring food and personal care items to the pantry cabinet located in the WCPC narthex. Special needs for the month are posted on the pantry doors, on the Mission webpage, and in church publications.
Link your Kroger Card through the Kroger Community Rewards Program. For details, contact Interfaith or sign up online at www.krogercommunityrewards.com and choose Interfaith of The Woodlands (# 81617).
Advocates: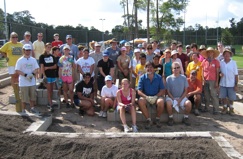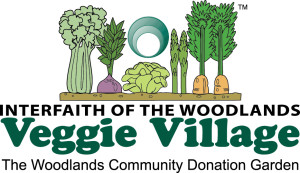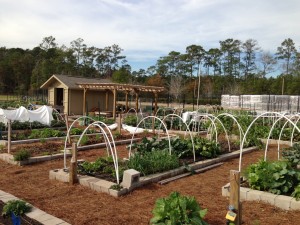 Interfaith Veggie Village
Veggie Village is a community donation garden where volunteers work and learn together while providing fresh produce for those in the community needing food assistance. Gardeners, want-to-be gardeners, harvesters, and food distributors are needed!
The garden is located at the Alden Bridge Sports Park (SH 242) and is supported by The Woodlands Township and many community volunteers. For more information or to become involved, please contact Michele Stelter, Mission Outreach Facilitator at
mstelter@wcpc-tx.org
or 281-363-2040, Ext. 7.
Our goals are:
To produce fresh food, using organic and sustainable gardening practices, for the Interfaith Food Pantry
To provide a place where members of the community, including elderly, disabled, and children, work together with our natural habitat, and
To offer education in sustainable living, including gardening, environment care, nutrition and cooking skills