CarePartners is a nonprofit organization that provides support, education and resources for caregivers and quality care for those living with memory loss and other challenges of aging. They serve more than 5,700 people in the Greater Houston area free of charge through four life-changing, nationally recognized programs: Gathering Place, Common Ground, Second Family and Caregiver Conferences. CarePartners hopes to expand their footprint in the Greater Houston area to ensure their programs are more widely available as well as easily accessible so that any person needing support can access them.
Gathering Place (GP) of the Woodlands at WCPC is a ministry for those who are living with memory loss and the people who love and care for them at home. The Gathering Place seeks to help both the care partner and the caregiver. It provides a time of fun activities and fellowship in a safe, caring environment for the care partner during time where it may be difficult for a caregiver to find appropriate social activities for their loved one with memory loss. If you would like to learn more about the GP of the Woodlands program at WCPC, please email Tricia MacDonald at patriciamacdonald1210@gmail.com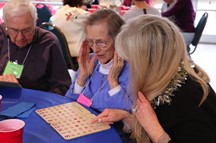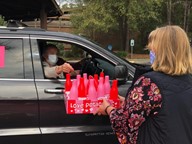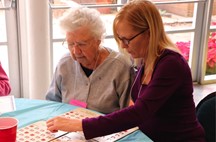 Common Ground provides a support a group for families affected by Alzheimer's disease in a warm and friendly place for caregiver
To learn more about CarePartners, the Gathering Place, and Common Ground, click here.
WCPC supports both CarePartners and the Gathering Place through the Benevolence budget. Watch future WCPC publications and the MOT Bulletin Board for volunteer opportunities.