The only preschool based on Auditory Verbal principles in Montgomery County
LEARN ABOUT OUR PROGRAM AND SUPPORT US AT

ALL EARS! Listening & Language Center
is a nonprofit preschool for hearing impaired children which opened in the fall of 2014. ALL EARS! is located within the ELP preschool at WCPC.
ALL EARS! Listening and Language Center is passionate about and dedicated to empowering families of deaf and hard of hearing children to develop listening, spoken language and literacy skills.
ALL EARS! is the only preschool in Montgomery County based on Auditory Verbal principles where deaf children learn to speak.
ALL EARS! compliments the educational opportunities that hearing impaired children already receive within the surrounding independent school districts with the focus on family training.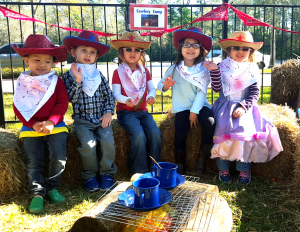 Y'all stop by and chat with us!
We love practicing our speaking skills!
Thank you WPCP and ELP! You are making a difference!