Wednesday Morning Study Group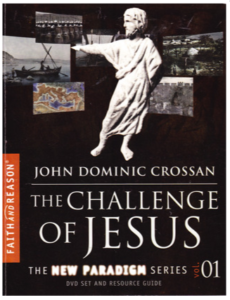 Wednesday Study Group
Begins 16-week Study on March 28
The Challenge of Jesus
, by John Dominic Crossan.
This is a video-based study published by Faith & Reason.
In The Challenge of Jesus, renowned historical Jesus scholar John Dominic Crossan, presents his life's work exploring the matrix of Jesus' unique time and place. Drawing on scholarly text, excavation and history, Dr. Crossan introduces us to the flesh and blood people who shaped the world into which Jesus was born. In these DVD presentations, we meet a Jesus we've not known before. Dr. Crossan's presentations are produced in a revolutionary new multimedia format that helps viewers comprehend the dynamic, multifaceted interactions between the Roman Imperial program of conquest and the struggles of occupied Israel in the century in which Jesus acted and taught.

Wednesday, March 28
10:00 to 11:30am
Hendricks Building Room 301
Everyone welcome!
Come join us for some rich conversations.
This is an ecumenical weekly adult study group meeting
each Wednesday in Room 301
of the Hendricks Education Building @ WCPC from 10:00 – 11:30 am.
Discussion leadership is shared.
For more information, contact the Wednesday Study Group facilitator,