The Music Program at the Woodlands Community Presbyterian church has a long tradition of enhancing worship and inspiring our congregation. We offer opportunities for musicians of all ages and abilities to participate in a diverse range of ensembles. Our program fosters a rich sense of community, as together, we explore music that stirs the soul, heals our wounds, and enlivens our spirit.
Most ensembles rehearse

on Wednesday

evenings, and childcare is available. Contact the directors listed or the Jonathan Aigner, Director of Music, jaigner@wcpc-tx.org for more information.
On the Music Calendar
Aug 26
Wednesday Afternoon Music Begins!
Sanctuary choir rehearsals resume.
Welcoming Our New Director of Music
Jonathan Aigner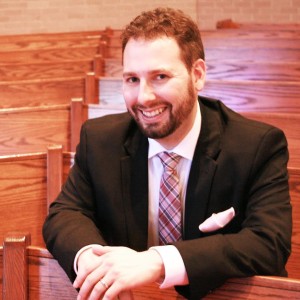 Welcome to Jonathan Aigner our new Director of Music. Jonathan comes from Bay Harbour United Methodist Church in League City, where he serves as Director of Worship and Communications. Before entering full-time ministry, he taught elementary music in the public school system for six years, while serving the church in part-time, interim, and internship capacities.
Special thanks to the member of the Search Team: Arlene Boyer, Bob Campbell, Bill Bray, Linda Evans, Libby Greeley, Jeff Keiser, and Allison Yarp. They met often and went about this task with enthusiasm and passion. Their prayers, along with the prayers of many in this congregation, have certainly been answered.