Mission Outreach
Because God's love knows no bounds, the the congregation of WCPC is encouraged to be a servant people, witnessing to the light of Christ through actions and words so that the world might know the grace, peace, and love of God.
The Mission Outreach Team (MOT) would love to have YOU attend our monthly meetings!
New ideas and new members are always WELCOME! The MOT meets at 7:00 pm on the first Tuesday of each month in Room 301B of the Hendrick's Education Building.
For information on any of the mission outreach programs at WCPC, contact Michele Stelter, Mission Outreach Facilitator at 281-363-2040, Ext. 7 or
mstelter@wcpc-tx.org
We will be making fleece blankets for the 40 boys aged 12-15 yrs. who will be attending the Love Fosters Hope camp this summer. We are specifically looking for patterns that boys in this age range would like as they get to bring these blankets with them when they leave camp. Two yards of fleece is required for each blanket. We will begin making these blankets on Love Your Neighbor Day, January 28th, and will continue until camp begins in June or until we have made all 40, whichever comes first!
Contact Michele Stelter, Mission Outreach Faciliator, for more information at 281-363-2040, Ext. 7 or mstelter@wcpc-tx.org
Interfaith values our support of their Food Pantry. 16,000+ individuals were assisted in 2015.
Bring your donations to the pantry cabinet in the church Narthex anytime during the week or on Sundays. The pantry cabinet is located next to the Welcome table.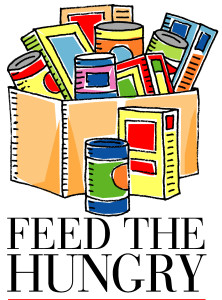 Pantry needs for OCTOBER:
Ongoing pantry needs:
peanut butter
personal hygiene items
baby food
cleaning products (no spray bottles)