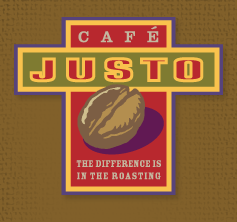 Just Coffee is Fair Trade Plus!
Get some great coffee
AND
invest in the
self-development of people!
Cafe Justo is a network of Mexican coffee grower cooperatives that grow, roast, package and ship coffee throughout the U.S. – Fair Trade Plus!
In 2010, the WCPC Mission Outreach Team decided to sell Just Coffee products in an effort to support a very worthwhile project championed by what was then called the PC (USA) Border Ministry Program. Based in Chiapas, Mexico, Cafe Justo provides economic opportunity for their population.
We assist our brothers and sisters in Mexico by taking orders for their delicious coffee, several times each year.
ORDER YOUR COFFEE SUNDAYS, MAY 22 AND 29 in the Courtyard!
Or, contact Mary to place your order.