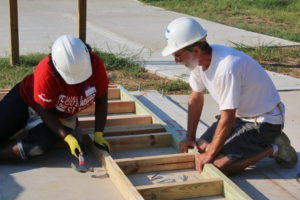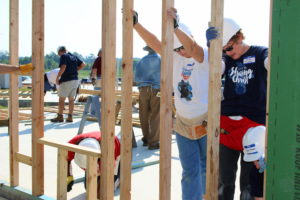 2017 Habitat Build Gets Underway
We are still working Hurricane Harvey recovery, but WCPC says we can still do the planned Habitat home for the Maria Beverly family. YES WE CAN!
WCPC will be providing 100 worker days as we partner with The Woodlands United Methodist Church on our eighth Habitat house. This will be the fourth home WCPC has constructed in Conroe's new subdivision, Cedar Creek, being developed by Habitat.
to check the schedule and to sign up for opportunities to change lives. So many ways to help: swing a hammer, paint, landscape, provide lunch for a work crew, plan the dedication ceremony and more.
Questions or for more information, contact Bill Bray at
Maria Beverly home is underway!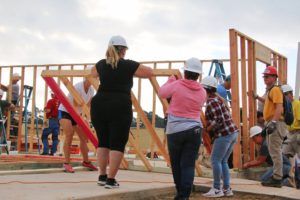 Raising the walls – October 7th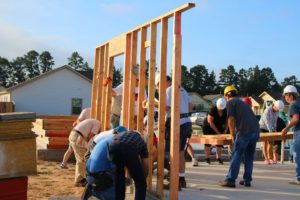 There are lots of ways to help. We still need volunteers to bring lunches on Saturday work days to the crews (Click here to Sign Up to bring lunch). We need LOTS of workers to help build the new Beverly home.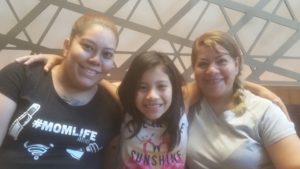 Maria Beverly & family
Our new project will be a 3 bedroom home in the new subdivision in Conroe being developed by Habitat. This will be WCPC's 4th and Montgomery County Habitat's 61st home in this lovely new development.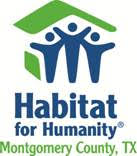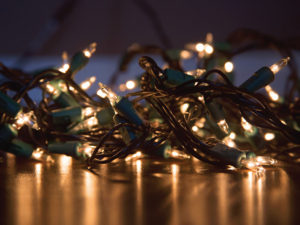 Merry, but no longer bright?
Donate your old strands to HfH
Christmas Tree Lights for Habitat
Planning to dispose of Christmas light strands? During the holiday season, you may place them in specially marked boxes in the Courtyard annually on special Sunday mornings late November through mid-January. These lights will be turned into cash for Habitat.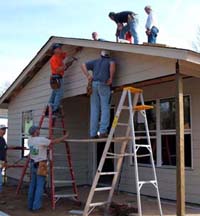 Every year WCPC participates in at least one work day for Montgomery County Habitat for Humanity. From time-to-time, WCPC sponsors construction of a house in partnership with other churches or organizations.
You don't need to be handy to help. There are many jobs besides construction such as painting, providing lunches for work crews, planning the house dedication, etc. To help in any way, please contact Bill Bray.
Your involvement is welcomed!
Advocate: Bill Bray
281-419-0373
WCPC Habitat Build History
Our Build Partners
First Baptist & WoodsEdge
First Baptist, WoodsEdge & Trinity Episcopal
Strawbridge UMC & First Presbyterian, Conroe
The Woodlands United Methodist Church
The Woodlands United Methodist Church
The Woodlands United Methodist Church (2017)
Habitat ReStore – Open to the Public!
Support Montgomery County Habitat for Humanity by donating your reusable building materials, furniture, appliances, tools, etc. to the Habitat ReStore or by purchasing something from the store.
For information, location and current hours: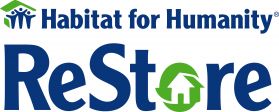 Michele Stelter, Mission Outreach Facilitator at mstelter@wcpc-tx.org or 281-363-2040, Ext. 7