Help save lives by participating in the WCPC Blood Drives!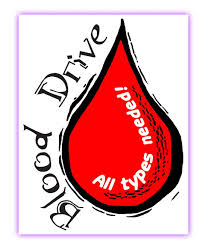 Every year WCPC hosts at least two blood drives at the church to help provide much needed blood.
Donor Requirements:
Donors must be at least 17 years old, 16 with parental permission
Donors must bring a valid picture ID prior to donation
Donors must weigh at least 110 pounds, 16 year old donors must weigh at least 122 pounds
Potential donors must be in general good health, without any cold or flu symptoms
Sign ups for a donation time are held in the church Courtyard once a date is set or through communication with the blood drive advocate.
Walk-ins are also welcome!
For more information, or to be added to the email distribution list for the blood drives, contact:
Jennifer Robinson, Advocate