SPECIAL EVENTS
AT ELP
ELP sets itself apart from other Woodlands preschools by providing unique Special Events throughout the year. Although classroom preparation is an important part of our curriculum; we believe that children need experiences to enable them to apply what they learn in the classroom and allow them to excel in their understanding and application of their knowledge.
From the day a child is born, pathways (Brain Plasticity) are being built and changed constantly. It is difficult to determine a child's Cognitive Learning Style (Analytic or Global) and a child's Learning Preference (Auditory, Visual, Kinesthetic) at an early age. Our unique mix of classroom curriculum and special events give every child, regardless of learning style, the opportunity to begin to build pathways that allow them to effectively apply the classroom knowledge to real life experiences. Creating complex pathways early makes way for children to transition from the simple preschool curriculum to the more complicated Elementary, Middle School and High School Curriculum.
SEPTEMBER
The children see it as simple fun, parents see it as a mess, but we see it as SQUISHING, SQUEEZING, POURING, FEELING, SMELLING. A child must experience objects before they can learn what they are. This is our first activity of the school year to begin building those brain pathways as building block for the rest of the year's curriculum.
OCTOBER
We don't live on this great earth alone. God put us in charge of the animals, so we like to introduce the children to some of them. After the petting zoo, when we read a book about a rabbit or a goat, the children KNOW what that animal is: how it feels, smells, moves, etc. Children can only build a comprehensive understanding by using all the senses.
NOVEMBER
We focus on Jesus & spiritual growth at ELP. What can be more important than family, sharing and learning about God and all he provides? Based on the Bible story in Matthew 14 where Jesus miraculously feeds thousands, the ELP staff performs a skit focused on sharing. The skit gives the children real-life visual and auditory experiences in order to reinforce how God always provides.
DECEMBER
December is all about celebrating the birth of Jesus. The children listen to how it happened and who was there. Here at ELP, we bring stories to life because children use sensory experiences to learn about their environment. We talk all about the birth of Jesus in Chapel. Allowing the children to experience how the Wise Men rode in on camels to see Jesus, they remember this important event.
JANUARY
Here in Houston we only get two months of cold, so we like to celebrate the lower temperatures at ELP. Sledding and snowballs are popular this month. Parents are welcome to participate with their children and show them how fun snow can be. Come build a snowman and ride a sled down our ramp.
FEBRUARY
What says Houston more than Rodeo. This month we bring out the lasso and the cowboy hat to celebrate all that is Houston. Milking the cow, branding the bulls, and lassoing the calf are a few of the activities you may see the children participating in. Don't be surprised when you hear a popular country song and the teachers doing the 2-step.
ELP's Special Events
September
Sensory Days
October
Fall Festival and Petting Zoo
November
Thanksgiving "Big Picnic"
December
Live Nativity
(Camel and Donkey Rides)
January
Snow Days!
February
Go Texan Days
March
Road Rally
April
Easter Spring Fling
May
Water Days
Science Fun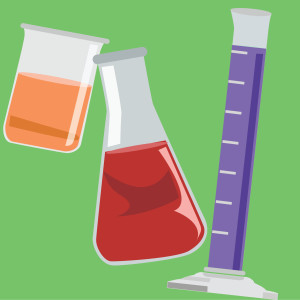 Science Fun is offered for Pre-K and Transition students. It is a half day science-based, hands-on curriculum enriched with activities to provide the children with opportunities for creative expression, cooperative play and individual growth.
Science Fun is available on Wednesday and Thursday afternoons, Noon-3:00 and Friday mornings 9:00-Noon.
Friends and Fun
The Friends and Fun program is an optional extended day for preschoolers and offers additional enrichment in a less structured environment. The extended day consists of indoor and outdoor exercise, learning centers, art activities, stories, rest time (when appropriate) and lots of fun and discovery.
Friends and Fun is available Tuesday through Friday from 12:00 to 3:00pm for morning students and offered Tuesday, Thursday and Friday from 9:00am to 12:00pm for afternoon students.
Reservations can be made at the beginning of the month at a cost of $15.00 per day. Children without a reservation may attend for $17.00 a day. Space is limited to availability.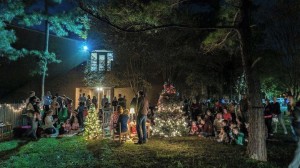 ELP's Annual Night Tree Event
The Early Learning Program
of The Woodlands Community Presbyterian Church
4881 W. Panther Creek Dr., The Woodlands, TX 77381