Open House Feb 11th 2018 Come see what we are doing!
An opportunity to fellowship with the children & get involved in their Christian education.
2017 – 2018
Sunday School
Prayer Partners
Adult Sunday School Class Under 18 Class
Parenting The Early Years 7th & 8th Confirmation

Lectionary Class 3rd & 4th Lectionary Study
First Place for Health 1st & 2nd grade room 101
Apocryphal Jesus Youth 9th – 12th Class, room 200
Connecting Through the Bible 5th & 6th Tweens room 205
Monday Women's Bible Study Preschool and Kindergarten Class
Children's

Sunday Mornings
9:45 am Sunday School for children age 3 through 6th grade
in the Children's Education Building rooms, downstairs: Pre-K & K in 106, 1st & 2nd in 101, Videos in 105
Upstairs: 3rd & 4th in 204, 5th & 6th in 205, Godly Play in 206
11:00 am Children Worship with families in our Sanctuary
Plus, each month of the school year during the 11:00 a.m. service WCPC provides an opportunity to expand their understanding of worship through:
Worship4Kids – on the 3rd Sun each month for grades 3-5th
Worship Class – on the 4th Sunday of each month for grades K-2nd
Nurseries provided for children 5 years old and under
during Worship in the Hendricks Building rooms 307-309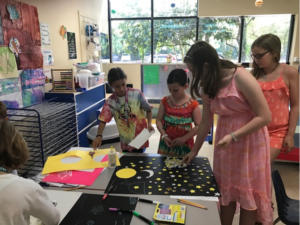 Summer SS Project
Children's Sunday School Curriculum for 2017-2018
Preschooler & Kindergarten:
Study a survey of the Bible using Walk With Me from Faith Alive Publishing
Learn all the preschool age appropriate stories in the Old and New Testaments
Hear Godly Play stories that compliment the monthly topic
Memorize simple prayers
1st and 2nd graders:
Study Old and New Testament stories using a Rotational Curriculum from Sparkhouse

Use Cooking, Computer, Science, Music, Art, Bible skills and Creative Dramatic activities to explore and absorb lessons.

Hear Godly Play stories that compliment the monthly topic

Memorize The Lord's Prayer
Sunday 3rd and 4th graders:
Study a Lectionary Curriculum, Whirl using the same Bible text read in worship
Explore both the the Old and New Testament within a three year cycle
Concentrate on developing Bible skills using Bibles received in the fall in 3rd grade
Hear Godly Play stories 1-2 times a month reaching deeper levels of contemplation of sacred texts
Memorize the order and names of the Books of Old and New Testament
Study both Old and New Testament stories with Spark Connect
Watch a video introduction of each lesson
Hear Godly Play stories 1-2 times a month reaching deeper levels of contemplation of our most sacred texts
Memorize The Apostles's Creed
Where do I find each classroom?
Children ages 3 years through 6th grade classes meet at 9:30-45 am in their posted classrooms in the Children's Education Building.
Signage is posted in the hallways, on doors, and outside on bulletin boards to help you find your way.
The children are dismissed at 10:55 am in their age level class rooms to their parents.