Find it on the ALL Church Calendar!
NURSERY CARE INFORMATION: Activities with scheduled nursery care are noted with *.
Please contact Susan Duncan, 281-363-2040, Ext. 6 or at
sduncan@wcpc-tx.org
to confirm time and to RSVP for ages and number of children.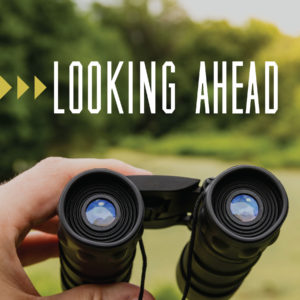 October 1, 8, 15, 22, & 29
Advent Festival & Alternative Market
Women's Annual Christmas
Luncheon
Sanctuary Choir Dinner and a Concert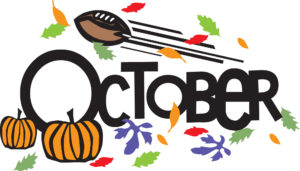 Monday, October 09
9:30 am Monday Morning Bible Study, Rm 301 Hendricks Building
10:00am Spanish Class, Rm 302 Hendricks Building
11:30 am Yoga, Sanctuary Narthex
7:00 pm AA, Rm 306 Hendricks Building
7:00 pm Unity in Diversity: Facing Racism, Rm 301 Hendricks Bldg.
Tuesday, October 10
7:00 pm Deacons Team Meeting, Rm 301 Hendricks Building
Wednesday, October 11
10:00 am Wednesday Study Group, Rm 301 Hendricks Building
4:15 pm Children's Chimes, Sanctuary Narthex
4:45 pm Alleluia Choir, Rm 303 Hendricks Building
Angel Voices, Rm 301, Hendricks Building
Cherubs, Rm 302, Hendricks Building
5:30 pm Wednesday Night Dinner, Fellowship Hall
5:30 pm Heavenly Metal, Sanctuary Narthex
6:00pm Wonderful Wednesday Bible Study, Youth Room 200
6:30 pm Jubilate Bells*, Sanctuary Narthex
7:30 pm Sanctuary Choir*, Choir Room
7:30 pm Youth Jam Session, Rm 200
Thursday, October 12
9:30 am Yoga, Sanctuary Narthex
11:30am Youth Team Meeting, Rm 200 Hendricks Building
6:30 pm Yoga, Hendricks Building
7:00pm Circle of Blessings, in members homes
7:30pm The Woodlands Concert Band, Sanctuary
Friday, October 13
9:30 am Yoga, Sanctuary Narthex
1:00 pm Holy Folders, Parlor
6:30pm Parents of Preschooler Fellowship
Saturday, October 14
10:00 am Yoga, Sanctuary Narthex
Sunday, October 15
8:30 am Worship, Sanctuary
WCPC Welcome Class, Rm 302 Hendricks Bldg
11:00 am Worship, Sanctuary & Worship4KIDS (grades 3-5)
12:00pm Ministry Fair, Fellowship Hall, Hotdogs & Hamburgers
Christmas Poinsettias Order Sunday – in the Courtyard
Monday, October 16
9:30 am Monday Morning Bible Study, Rm 301 Hendricks Building
Moms Group Mission Monday, (Mom's field trip to Willis)
10:00 am Spanish Class, Rm 302 Hendricks Building
11:30 am Yoga, Sanctuary Narthex
2:00pm Prayers & Squares, Rm 303 Hendricks Building
7:00 pm AA, Rm 306 Hendricks Building
Tuesday, October 17
9:30 am Yoga, Sanctuary Narthex
7
:00 pm Session Team Meeting, Rm 301 Hendricks Building
Wednesday, October 18
7:30 am Men's Discipleship, Rm 301 Hendricks Building
10:00 am Wednesday Study Group, Rm 301 Hendricks Building
12:30pm Moms in Mission, Rm 303 Hendricks Building
4:15 pm Children's Chimes, Sanctuary Narthex
4:45 pm Alleluia Choir, Rm 303 Hendricks Building
Angel Voices, Rm 301, Hendricks Building
Cherubs, Rm 302, Hendricks Building
5:30 pm Wednesday Night Dinner, Fellowship Hall
5:30 pm Heavenly Metal, Sanctuary Narthex
6:00pm Wonderful Wednesday Bible Study, Youth Room 200
6:30 pm Jubilate Bells*, Sanctuary Narthex
7:30 pm Sanctuary Choir*, Choir Room
7:30 pm Youth Jam Session, Rm 200
7:30 pm Men's Discipleship, Crust Pizza
Thursday, October 19
9:30 am Yoga, Sanctuary Narthex
6:30 pm Yoga, Sanctuary Narthex
7:00 pm Stephen Ministry Supervision, Rm 301
Friday, October 20
8:00 am Thinners and Sinners Garden Group, Gazebo
9:30 am Yoga, Sanctuary Narthex
10:00 am The Gathering Place, Fellowship Hall
1:00 pm Holy Folders, Parlor
Saturday, October 21
10:00 am Yoga, Sanctuary Narthex
5:00pm Parent's Night Out
Sunday, October 22
Mission Sunday
8:30 am Worship, Sanctuary
WCPC Welcome Class, Rm 302 Hendricks Bldg
11:00 am Worship, Sanctuary
Christmas Poinsettias Order Sunday – in the Courtyard
Monday, October 23
9:30 am Monday Morning Bible Study, Rm 301 Hendricks Building
Mom's Group Trunk or Treat Prep, Rm 202 CE Building
11:30 am Yoga, Sanctuary Narthex
2:00 pm Prayers and Squares, Rm 303 Hendricks Building
7:00 pm AA, Rm 306 Hendricks Building
7:00 pm Social Justice, Rm 301 Hendricks Bldg
Tuesday, October 24
9:30 am Yoga, Sanctuary Narthex
Wednesday, October 25
10:00 am Wednesday Study Group, Rm 301 Hendricks Building
11:30 am Adult Fellowship Luncheon, Fellowship Hall
4:15 pm Children's Chimes, Sanctuary Narthex
4:45 pm Alleluia Choir, Rm 303 Hendricks Building
Angel Voices, Rm 301, Hendricks Building
Cherubs, Rm 302, Hendricks Building
5:30 pm Wednesday Night Dinner, Fellowship Hall
5:30 pm Heavenly Metal, Sanctuary Narthex
6:00pm Wonderful Wednesday Bible Study, Youth Room 200
6:30 pm Jubilate Bells*, Sanctuary Narthex
7:30 pm Sanctuary Choir*, Choir Room
7:30 pm Youth Jam Session, Rm 200
Thursday, October 26
9:30 am Yoga, Sanctuary Narthex
6:30 pm Yoga, Sanctuary Narthex
Friday, October 27
9:30 am Yoga, Sanctuary Narthex
1:00 pm Holy Folders, Parlor
6:00 pm Trunk or Treat, Church Parking Lot
Saturday, October 28
10:00 am Yoga, Sanctuary Narthex
Sunday, October 29
8:30 am Worship, Sanctuary
WCPC Welcome Class, Rm 302 Hendricks Bldg
11:00 am Worship, Sanctuary
& Worship Class (grades K-2)
Christmas Poinsettias Order Sunday – in the Courtyard
Monday, October 30
9:30 am Monday Morning Bible Study, Rm 301 Hendricks Building
Mom's Group Book Study, Rm 200 CE Building
11:30 am Yoga, Sanctuary Narthex
7:00 pm AA, Rm 306 Hendricks Building
Tuesday, October 31
9:30 am Yoga, Sanctuary Narthex